Whether you're a year-round homeschooling family like us, follow a traditional school year calendar at home, lean a bit unschooly, or have kids who go to brick and mortar schools, summer days and nights can seem long and lazy.
This summer you can join in for 12 weeks of themed camp-at-home activities and fill your kiddos' fun and learning buckets at the same time. I teamed up with a bunch of my favorite education and activity creators to bring you a full summer camp you can set up at home. You can find links to all the other themed weeks and follow some amazing writers and join our Facebook group so you don't miss a thing.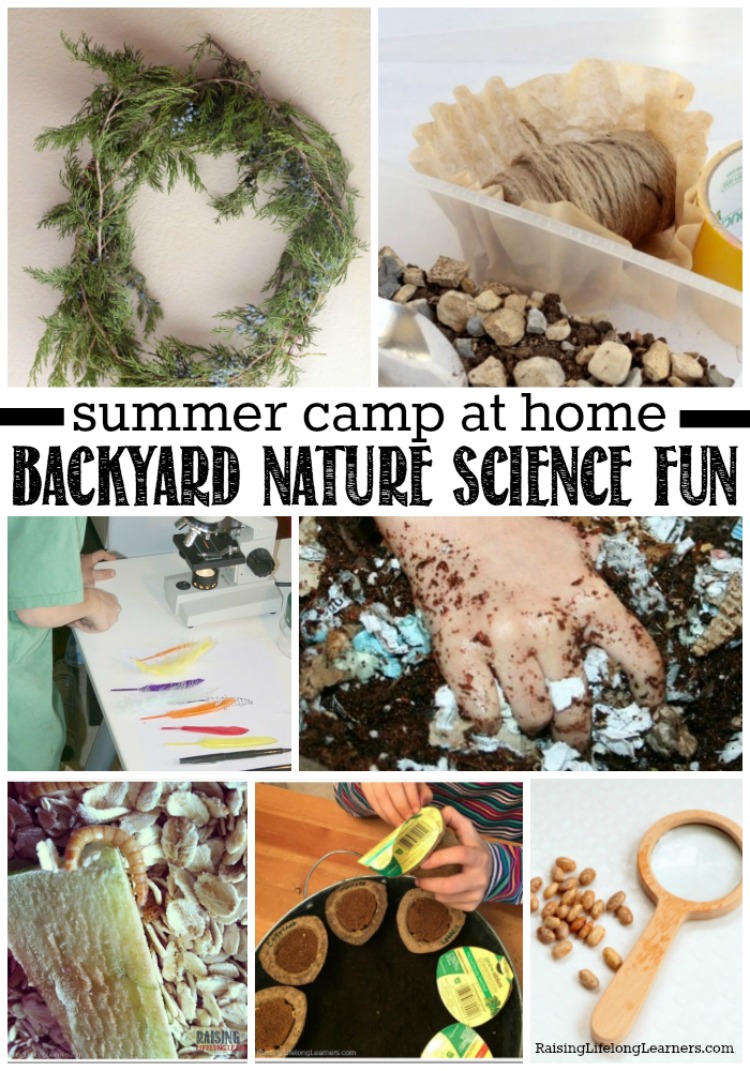 Since I'm all about Backyard Activities that are the Dirtiest, Coolest, Creepy-Crawliest Ever! these days, I'm bringing you a week of backyard nature science fun to entice your little backyard biologists. The best part — none of these activities are in my new book, so if you have it (and if you don't, why not? you'll love it!) you won't be repeating activities. This nature science summer camp week can go on all summer long if you couple these activities and the book. (It's on sale on Amazon right now!)
Planning Your Backyard Nature Science Fun
You don't really need fancy supplies to set your kiddos up to be amazing backyard scientists. In fact, I'll bet you have most of the things you need around the house. Just in case, though, I've linked to some of the things we stock regularly and that will be awesome to have this week. You can also find some of my favorite books and games for nature lovers on my site.
 Keeping a Nature Journal Nature Walk Journal 100 Backyard Activities That Are the Dirtiest, Coolest, Creepy-Crawliest Ever! Sibley Backyard Birding Flashcards Backyard Safari Net Magnifier & Tweezers Critter Case Critter Shack Plastic Fish/Bug Box Magnifier Box Bug Viewer
Ready?
Let's get started!
Monday Backyard Nature Science Fun | Explore the Nature Around You
Sometimes we take for granted the things that are right in our own back yard. Today's the day to get up close and personal with the nature already right there. Wherever you live, there are all sorts of cool thing to discover in your own yard!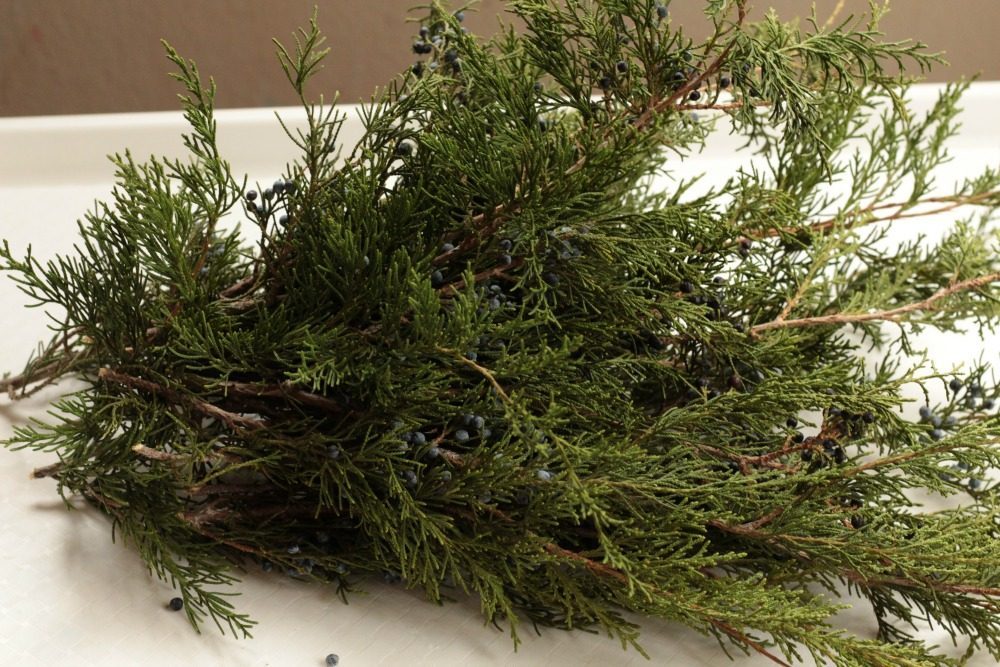 Go on a Backyard Nature Hunt with your kiddos. Visit the post to find out how to upcycle an old T-shirt to make a nature finds collection bag and download the free printable scavenger hunt journal.
Once you and the kids have collected all of the things in the journal — and gathered some more cool finds as well — in your fun collection bags, visit this post to try making this cool DIY Nature Wreath to decorate your front door.
 Because of an Acorn A Beetle Is Shy Squirrels Leap, Squirrels Sleep The Busy Tree Miss Rumphius BrainBox for Kids – Nature Card Game Into the Forest, Nature's Food Chain Game Eeboo Life on Earth Matching Game Nature Bingo Board Game Hit The Habitat Trail
Tuesday Backyard Nature Science Fun | Explore Soil Science
Have you ever explored the dirt with your kids? It's super cool. You'll be amazed at the interesting things you can find when you scoop up a shovel full of soil. In fact, do that before you do anything else today.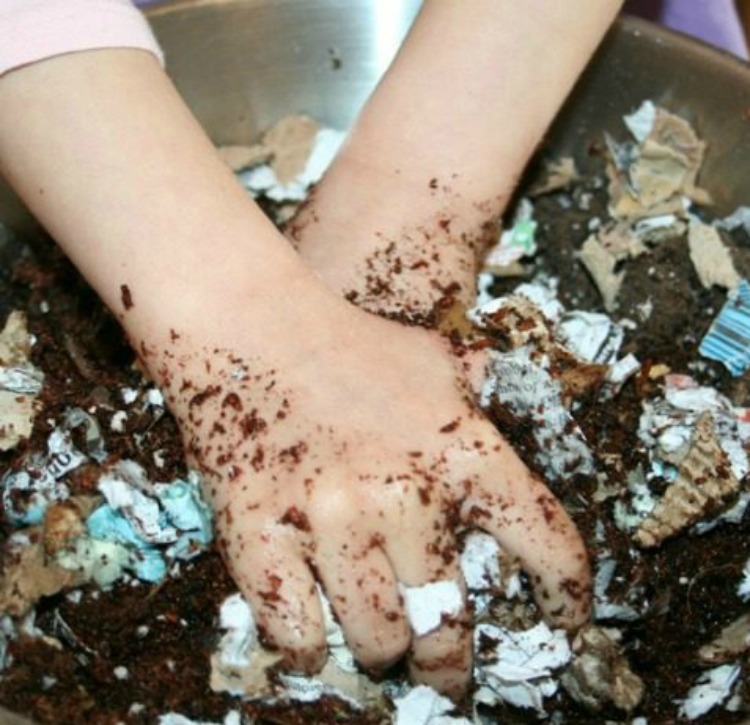 Seriously. Scoop up some dirt with your kids, dump it on a cloth, and sift your way through it, taking note of what you find. You'll be surprised at the bugs, leaves, and other stuff you find. Have your kiddos draw and write about what they find in their scoop of earth. You can extend this by taking dirt samples from around the yard and comparing what they find.
Explore dirt some more by making a sediment jar. This simple experiment can be done with just a mason jar, water, and a scoop of dirt. You can find full instructions on the original post.
When you are finished making a sediment jar with your kids,
give this simple sand filter a try
. It's amazing how powerful sand and rocks can be when filtering icky stuff out of the water. Learn a bit alongside your kids.
 Dirt: The Scoop on Soil (Amazing Science) Soil Basics (Science Builders) Rocks and Soil: Real Size Science Jump into Science: Dirt We Need Soil! (Science Storybooks) s Garden Tools Set, Rake, Spade, Hoe and Leaf Rake 3-Piece Garden Tool Set Toysmith Bright and Colorful Pails Large Sand Sieve Soil pH Meter, 3-in-1 Soil Test Kit
Wednesday Backyard Nature Science Fun | Explore Plant Science
Plants are easy to grow and explore with kids. You can start them as seeds and help kids see what can develop with the right conditions and a little patience. Even if you don't have a large yard, it's easy to get experimenting with seeds.
Start by having your kiddos dissect a bean seed. This activity is an old standby for a reason. It's easy to do, and your kids can get a great understanding of what is happening inside a seed as it grows. Follow all the step by step pictures in the original post and help your kids identify the parts of a seed.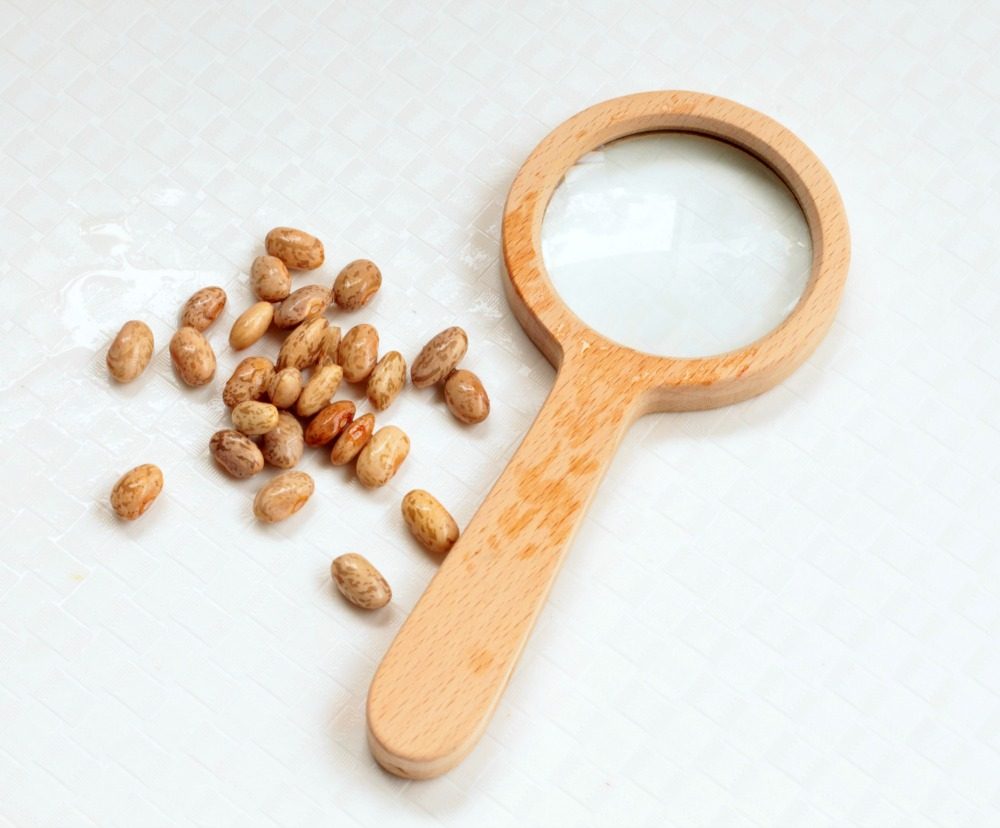 Then have your kids plant a garden. They can plant a whimsical one like this fun Rainboot Sprout Garden or get a little more practical like this Salad Garden. No matter what type of garden they decide to grow, make sure you head over and print your free garden journal so they can record their progress.
Once those gardens grow, make sure you pull out a few flowers to do this Color Changing Flowers activity with your kids. It's one that's done again and again — with good reason. It's such a great demonstration of how plants get nutrients and water to all of their parts. You can also harvest some of those garden veggies or pick a few extra up at the supermarket so your kids can Dissect Vegetables and learn about how they are similar and how they are different.
 Up in the Garden and Down in the Dirt Plant the Tiny Seed Miss Maple's Seeds The Curious Garden Planting a Rainbow Gardening Tools for Kids Toysmith Garden Root Viewer Miracle Gro Kids My Very Own Flower Garden Kit Kids Veggie Garden Starter Kit Little Tikes Garden Table
Thursday Backyard Nature Science Fun | Explore Creepy Crawlies
When your kiddos looked through the soild on Tuesday, did they find lots of insects and worms? Remind them about the living things they found the other day, and let them know that the more of those creepy-crawlies there are in a soil sample, the healthier it is.
If your kids are into insects, hand the a few bug boxes and turn them loose on the out of doors. Grab some field guides from your local library and help them identify the bugs they find. They can draw and describe them in a journal or just look at them and read about them. Make sure they release the bugs back into the yard when they're done observing.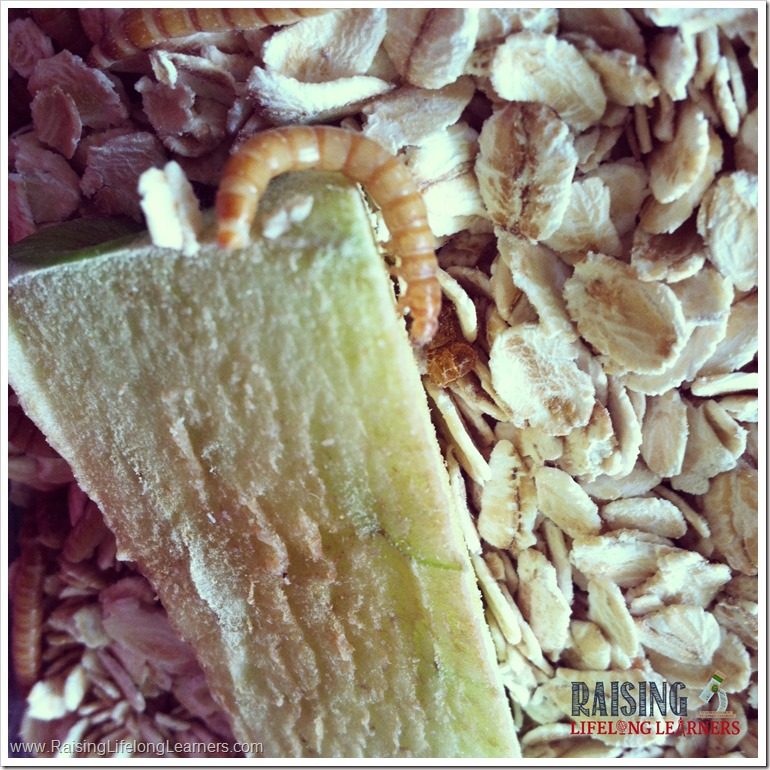 For some more creepy-crawly fun, check out the free printable Worm Journal and help your kids Learn About Composting Worms. Those hard working earthworms do an important job in keeping our world healthy. It's easy to take the decomposers of our world for granted.
Another cool decomposer to learn about is the mealworm — the larvae of the darkling beetle. You and your kids can pick up an inexpensive container of mealworms at the pet store and learn all about them with a printable mealworm journal and acitivties. We love playing with mealworms over here.
 Mealworms From Mealworm to Beetle Earthworm Compost Stew: An A to Z Recipe for the Earth Kyle in His Compost Pile: The Story of a Red Wiggler Insect Lore Beetle Barn Worm Composter Ant Factory Ladybug Growing Kit Butterfly Garden
Friday Backyard Nature Science Fun | Explore Things that Fly
I'll bet there are lots of birds flying around your house. Have you set up bird feeders? Nesting boxes? Now is the time. Grab some bird identification guides and head outside to see what's visiting your yard. Try to set out different kinds of food to see what your locl feathered friends prefer.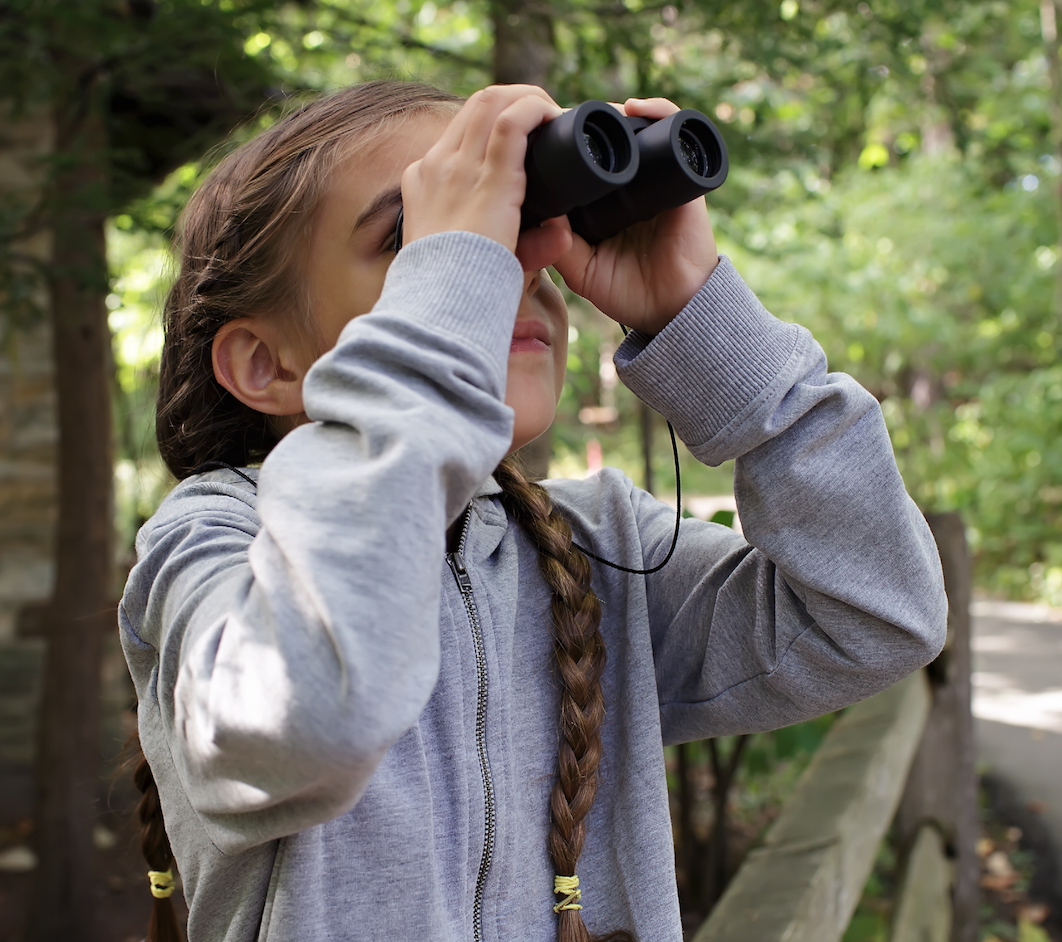 Then, try this Duck Feather Experiment to teach your kids all about how feathers help birds stay dry and fly. When you're done with that, let your kids know about a curious type of mammal that flies, too. Read some bat books, talk about how bats and birds are different and similar, and then finish off the week with a game of Sonar Hide and Seek.
 Birds, Nests & Eggs National Geographic Kids Bird Guide of North America Bats at the Beach National Geographic Readers: Bats Beaks! Miniature Birds Duck Wing Quills Kids Binoculars Window Bird Feeder Squirrel Buster Standard
12 Weeks of Summer Camp at Home
It's been fun helping you plan out your week! Don't forget to join the Summer Camp at Home Facebook Group for ideas and tips throughout the summer and beyond, and check out all of the other great themes.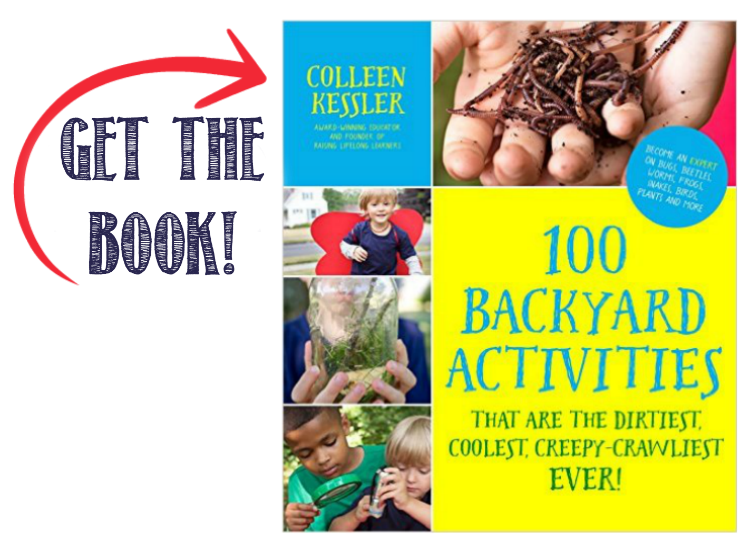 More fun science for kids: