Awesome Books for Kids Who Love Nature
Getting outside in nature makes you smarter. Really! Look it up! Grab a copy of my new book, 100 Backyard Activities That Are the Dirtiest, Coolest, Creepy-Crawliest Ever! and learn to love getting out and soaking up nature.
There are so many things to do outdoors. This book is filled to the max with activities, tips, and it all requires very little help from mom and dad. Turn your backyard into a museum where kids can learn and explore.
After you get done adventuring outside, make your way indoors to devour these awesome books for kids who love nature! From stories of forest critters to deciphing animal tracks there are sure to be some new favorites to discover in this list. Enjoy!
Awesome Books for Kids Who Love Nature
Compost Stew: Kids can learn how to make their own compost pile in their backyard. They will learn exactly what can be added and what needs to stay out.
Yucky Worms: Worms are yucky…. or are they? Once kids discover how worms live, they might have second thoughts about this slippery friend.
The Tree Lady: An inspiring story about Katherine Olivia Sessions who planted trees all around San Diego.
Life in the Ocean: This book is about the story of an oceanographer by the name of Sylvia Earle who fell in love with the sea when she was young.
Over in the Forest: Learn how to move like the forest creatures and make sure to stay clear of the skunk! Kids will have fun counting and rhyming their way through the forest in this book.
Whose Tracks are These?: Everything you need to know about the tracks that animals leave behind can be found in this book. It is also full of some great illustrations.
The Garden of Happiness: Even if you live in the city, nature can still be found in your backyard. This storybook is about an empty lot in the city that is transformed by a little girl.
Girls Who Looked Under Rocks: This chapter book is geared towards older girls. It is about women who made their careers out of the wonders of nature and how they overcame hurdles.
Nature's Day: Travel to the farm and beyond and discover how the seasons change at every location. From the frozen pond to the fruitful fields, nothing ever does stay the same.
Wonderful Nature, Wonderful You: The author of this story brings nature and inspiration together to create a beautiful story that will soon become a family favorite.
The Great Kapok Tree: Kids will learn just how valuable nature is…. even when it is just a tree.
The Lorax: A Dr. Suess favorite! Although we may not have any Truffula trees, this story is a great way to get kids how to understand the importance of taking care of nature.
Do you have any awesome books for kids who love nature to add to the list? Share them with me in the comments! Happy exploring and reading to you and your family and don't forget to grab a copy of my new book!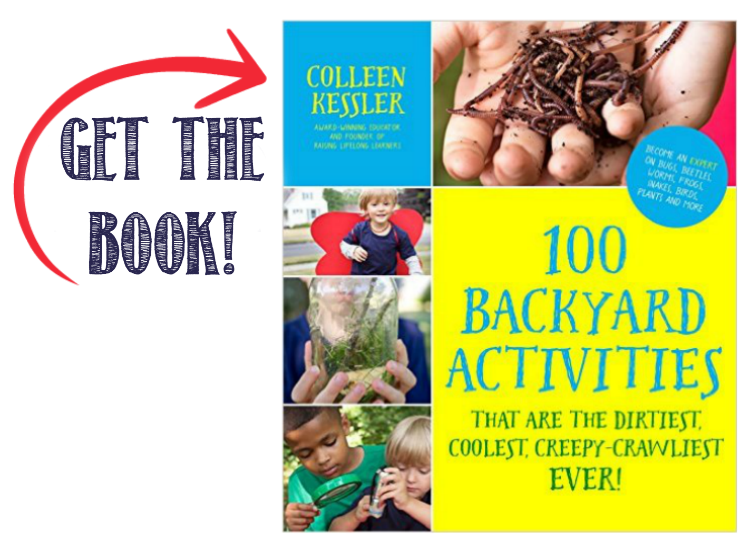 More Themed Book Lists You'll Love: