Beat Boredom at Home | Free Bingo Card
Stuck at home with kiddos who are used to being stimulated all. day. long. and at a loss for what to do? The activities on this super fun (and free) downloadable Bingo card are just what you need to keep your quirky kid engaged in learning and fun — without an over-dependance on screen time and online resources. (Scroll further to download your own printable copy and to find links to the activites for online directions.)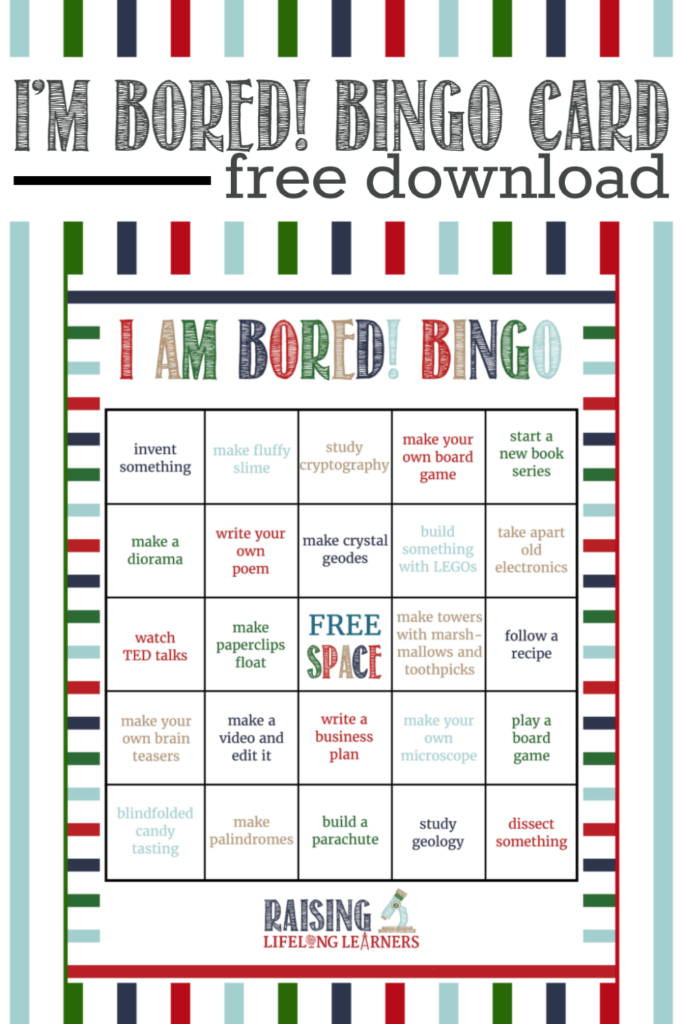 Worlds have been turned upside down over the past week, and kids and parents are home with loads of time on their hands. Maybe you, like me, need to work while keeping the kids engaged and learning. Maybe you're just looking for som simple, fun activities to keep things moving along (and Frozen II off constant repeat!).
These activities have got you covered! There are clickable links below to directions online for some of the ideas.
Over the next 25 days, you and your kiddos can choose and complete an activity in a square (or do more than one in a day if you'd like), crossing them off as you go. Once you've completed the whole board, celebrate with a fun treat or a movie night.
This Bingo card was made with families of mixed ages in mind — now is the time to build fun and meaningful memories together!
Check out what's included:
Follow a recipe
Take apart old electronics
Make palindromes
Make a video and edit it
Make a business plan
I'd LOVE to see you and your family working on the Bingo card — share your photos on Instagram and tag me @ColleenKessler and include the hashtag #RLLBingo and #RaisingLifelongLearners and I'll share them in my stories!
Download your card today!