Make a Paper Plate Maze STEM Challenge
STEM activities are a lot of fun and educational, but the best kind of STEM activities are open-ended, allowing children to think for themselves. In this paper plate maze STEM challenge, kids are challenged to make a marble maze using household materials. They must follow all elements of a real design process, including brainstorming, blueprints, prototypes, tweaking, and testing their designs.

Make a Paper Plate Maze STEM Challenge
Kids can learn a lot from a paper plate maze STEM challenge. The goal is to show kids how a product is made from start to finish, using all elements of science, technology, engineering, and math.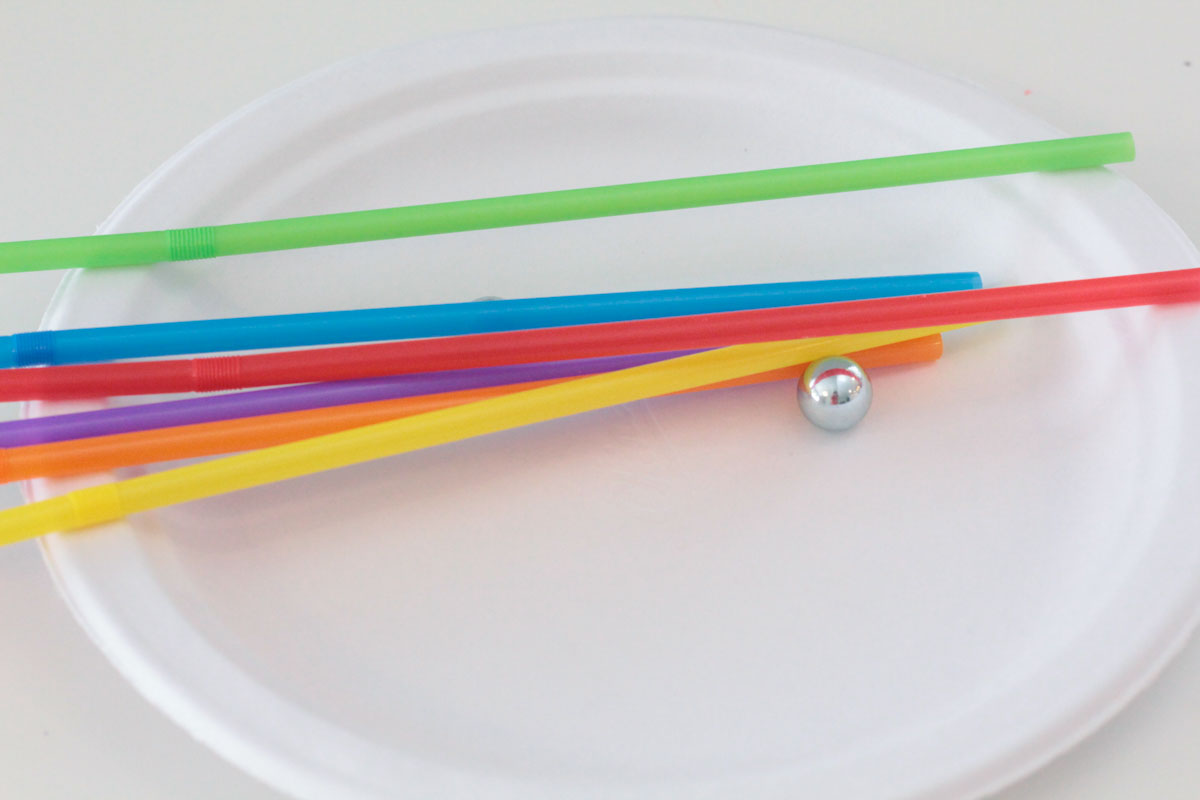 What you'll need to have on hand:
Paper plates
Various household supplies (cardboard, straws, cotton balls, string, etc)
Glue (we found tacky glue and hot glue worked best)
Scissors
Marbles
First, issue the challenge. The goal of this project is to get a maze made that fits a marble, contained inside a paper plate, that works completely, and doesn't break when playing with it. Kids will have to use quite a few skills to get this design to work.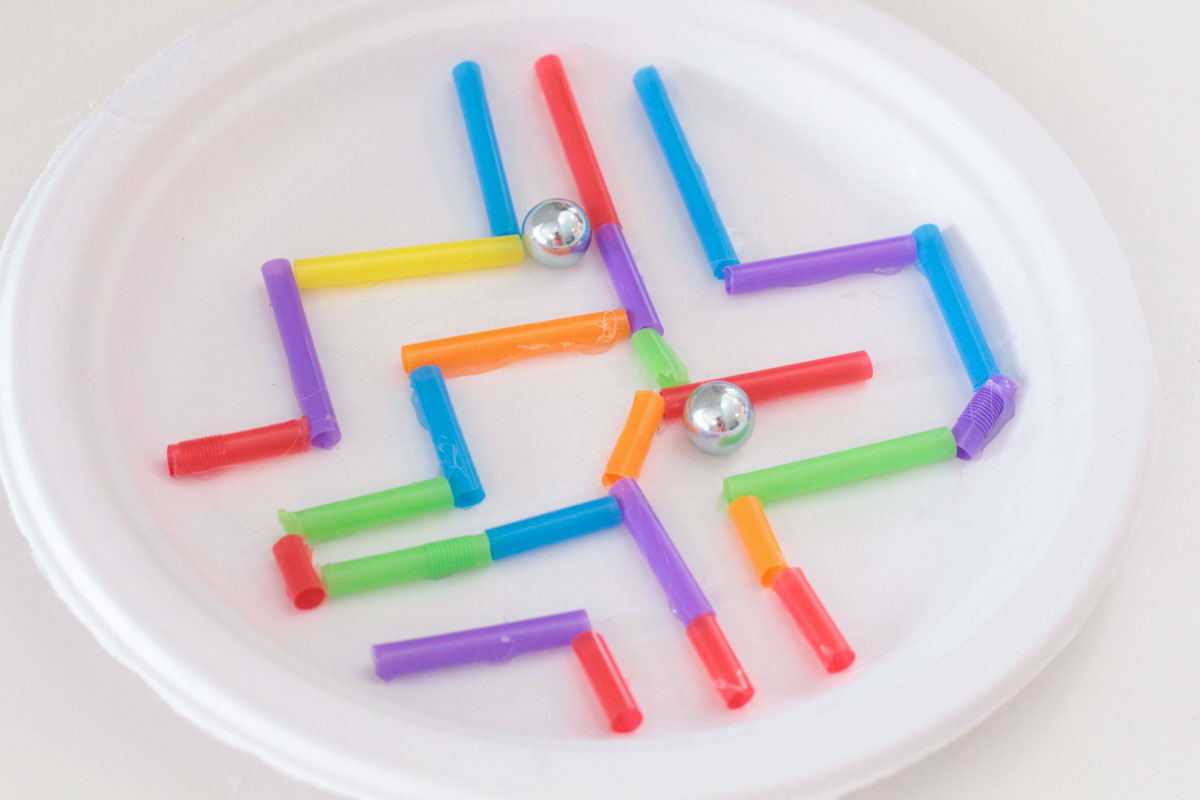 Supply your kids with a variety of materials. You might challenge each kid to use a different material for greater creativity.
Wait until everyone's design is dry, then test them out.
What designs worked best? What designs were not as good? What were the best parts and worst parts of each design? How could the kids improve on them in the future?
Paper Plate Maze STEM Challenge Explained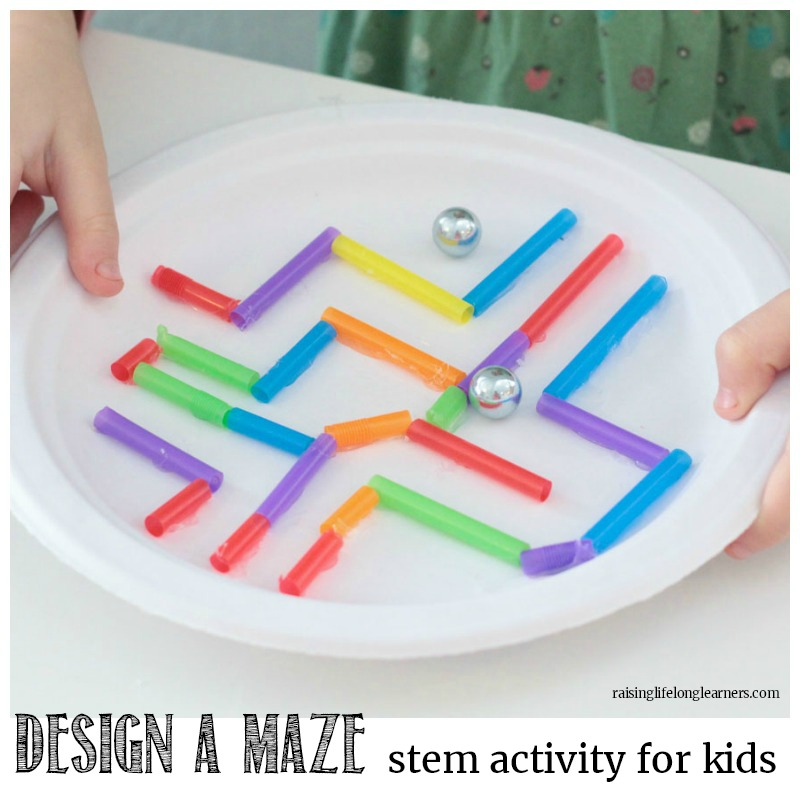 Kids can learn a lot from designing their own maze. Kids learn elements of the design process, such as the selection of the right materials for the task, making sure the design is precise, trying out multiple designs, and testing to make sure it works properly. In our design, we wanted to be able to race two balls through the maze at the same time, similar to a pinball machine. The kids soon found out it can be pretty tricky to get two designs to work in the same place.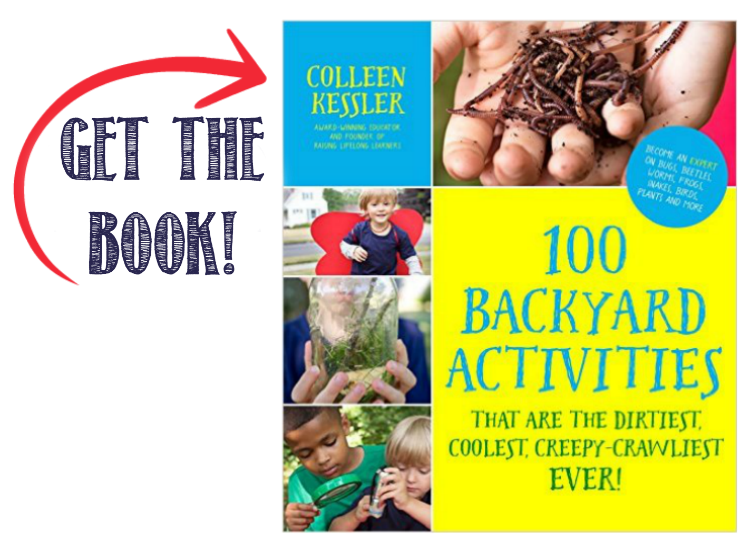 More fun science for kids: