There are so many gorgeous things for the home that remind me of all that is beautiful about Raising Poppies. I ordered the hand-thrown pottery poppy mug and can't wait to sip out of it this winter. Which is your favorite?
Poppies for the Home
 Hand-Thrown Pottery Poppy Mug
 Hand-Crafted Earthenware Poppy Mug
 Set of 4 Christmas Ornaments
 Stained Glass Poppy
 Red Poppy Refrigerator Magnets
 Poppy Coasters
 Pink Poppy Fabric Wallpaper
 Poppy Throw Pillow Cover
 Poppy Suncatcher
 Poppy Stemless Wine Glasses
 Earthenware Poppy Plates
 Earthenware Poppy Serving Bowl
 Poppy Ceramic Travel Mug
 Stoneware Poppy Mug
&
More Poppy Gifts for Poppy Lovers
Poppy Clothes for Mom: Dresses, skirts, and fun shirts… there are some cute clothes here!
Poppy Clothes for Girls: You can dress your little poppies well with these cute clothes…
Poppy Jewelry: There are a couple of bracelets I'm just pining over. Which is your favorite?
Poppy Accessories: Scarve, hair clips, and so much more…
Poppy Art and Collectibles: There are so many gorgeous things to decorate with here!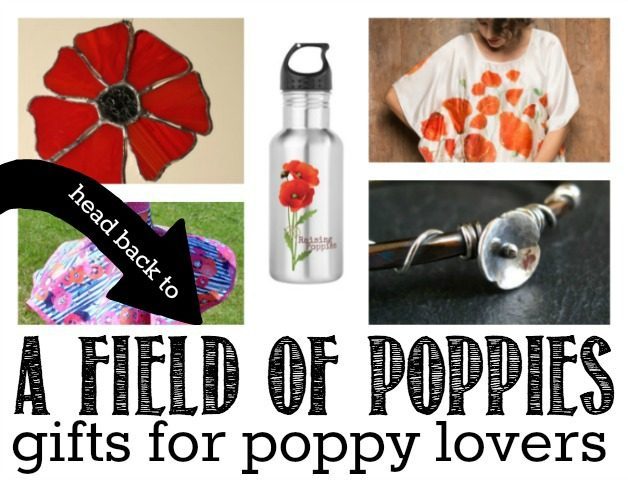 More Gift Ideas for Smart Kids:
&