A Field of Poppy Gifts | Poppy Jewelry
When my friend Cait sent me a hand-crafted poppy necklace for my birthday, I went down a rabbit hole and found so many amazing pieces of poppy jewelry that I can't decide which I love best. I think it's the poppies bracelet with the red and turquiose on it. Which do you love?
Poppy Jewelry
 Poppy Stick Pin
 Poppy Necklace
 Turquoise Poppy Locket
 Poppies Bracelet
 Wire Poppy Necklace
 Resin & Swarovski Crytal Poppy Necklace
 Pressed Poppy Glass Pendant
 Poppy Pod Necklace
 Copper Bangle with Silver Poppy
 Hand Sculpted Poppy Pendant
 3 Poppy Stack Bracelets
 Felt Poppy Brooch
 Poppy Earrings
 Poppy Stud Earrings
 Poppy Ring
 Handmade Enamel Poppy Ring
&
More Poppy Gifts for Poppy Lovers
Poppy Clothes for Mom: Dresses, skirts, and fun shirts… there are some cute clothes here!
Poppy Clothes for Girls: You can dress your little poppies well with these cute clothes…
Poppy Accessories: Scarve, hair clips, and so much more…
Poppy Art and Collectibles: There are so many gorgeous things to decorate with here!
Poppies for the House: I can't decide which coffee mug I need first…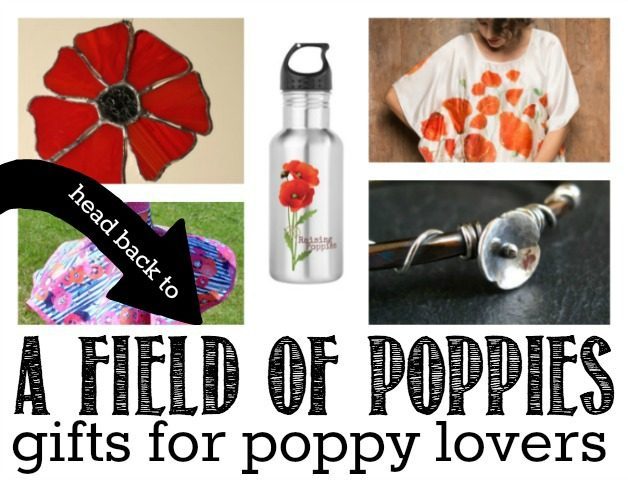 More Gift Ideas for Smart Kids:
&