A Field of Poppy Gifts | Poppy Accessories
Oh my goodness! Those fingerless gloves! I need them… Are you more of a scarf person? What do you love best on this page?
Poppy Accessories
 Felted Fingerless Poppy Gloves
 Black Felted Poppy Mittens
 Red Poppies Keychain
 Red & Grey Poppy Scarf
 Poppy Hair Flowers
 Poppy Hair Tieback
 Autumn Orange Poppy Hair Clip
 Poppy Head Crown
 Red Poppy Headband
 White Poppy Scarf
 Men's Poppy Lapel Pin
 Men's Poppy Bow Tie
 Crochet Poppy Hat
 Crochet Felted Poppy Beanie
 Coral Poppy Nursing Poncho
 Poppy Baby Bib
 Vintage Poppies Temporary Tattoo
 Poppies Temporary Tattoo
&
More Poppy Gifts for Poppy Lovers
Poppy Clothes for Mom: Dresses, skirts, and fun shirts… there are some cute clothes here!
Poppy Clothes for Girls: You can dress your little poppies well with these cute clothes…
Poppy Jewelry: There are a couple of bracelets I'm just pining over. Which is your favorite?
Poppy Art and Collectibles: There are so many gorgeous things to decorate with here!
Poppies for the House: I can't decide which coffee mug I need first…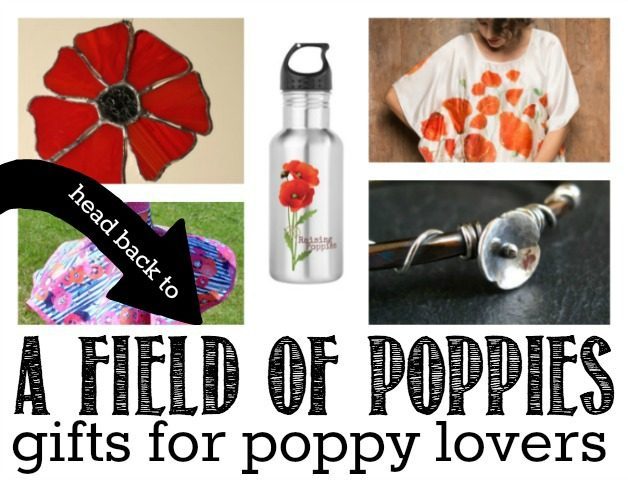 More Gift Ideas for Smart Kids:
&