I don't know about you, but as a busy mom of four, I'm often scrambling at the last minute for snacks. I need to have some grab and go items on hand so if we're on the run, I can easily find something for the kids to munch on.
TEDDY SOFT BAKED Filled Snacks are my four year old's new favorite.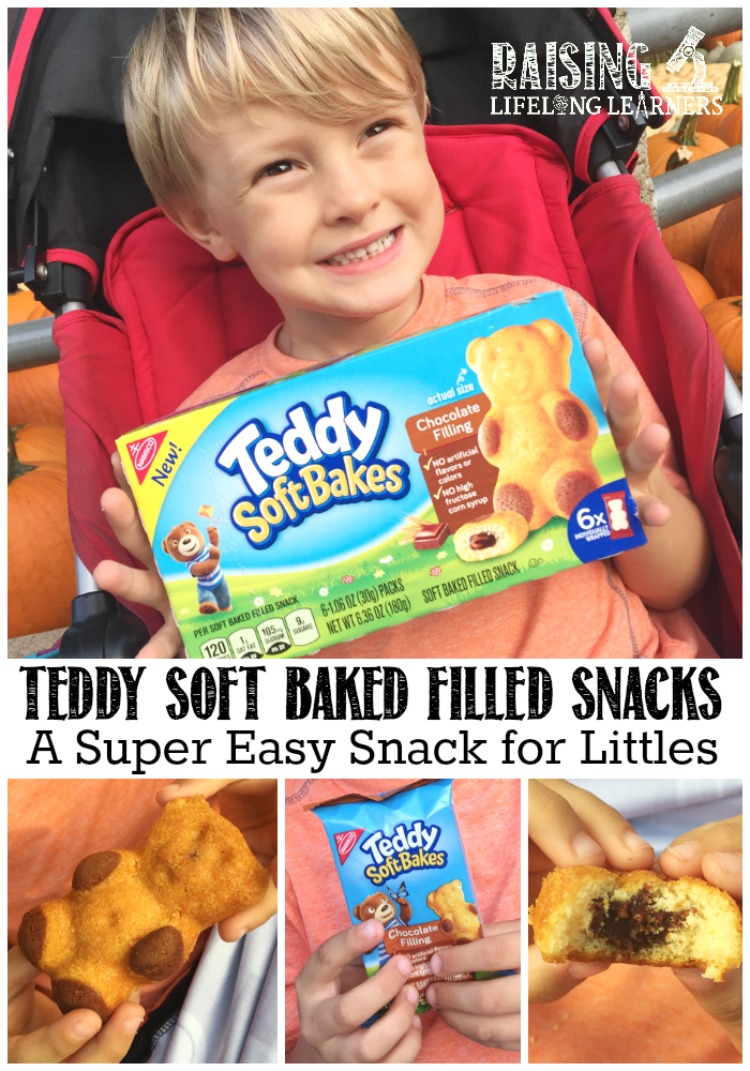 This post was sponsored by Nabisco as part of an Integrated Activation for Influence Central and all opinions expressed in my post are my own.
We went to Cedar Point a last week, and I knew I'd need some fun snacks to pull out or I'd end up spending a fortune. I headed to Walmart and grabbed a bunch of things to try from the snack aisle. My 4yo loved the TEDDY SOFT BAKED Filled Snacks — I got both vanilla and chocolate flavors.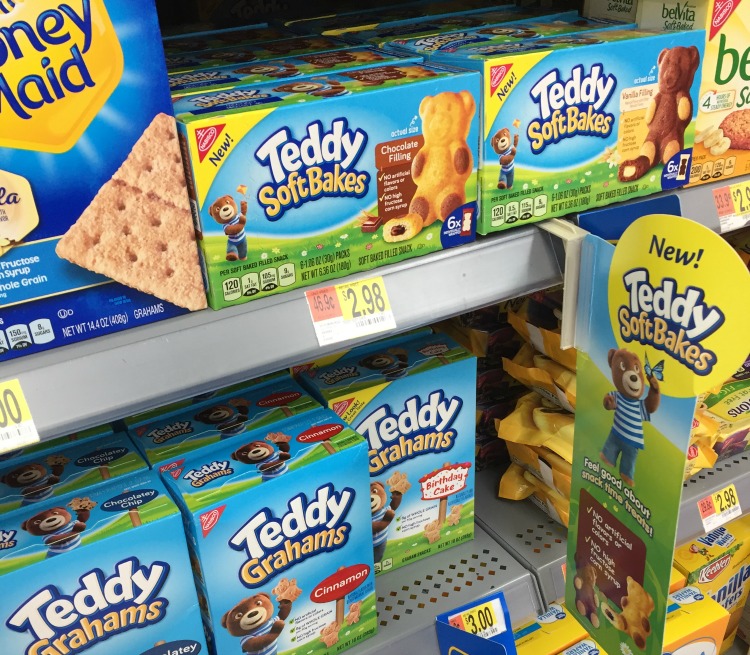 TEDDY SOFT BAKED Filled Snacks are a loveable bear-shaped snack made with quality ingredients such as milk, eggs and chocolate. Isaac loved the chocolate filled the best, and having those to pull out kept the begging for frozen yogurt and cotton candy at bay.
While we love having fruits and veggies cut up and ready to go, too, I do enjoy giving my kiddos a treat like the TEDDY SOFT BAKED Filled Snacks — especially when we are out and about or on a trip. They're individually wrapped, and big enough to satisfy even the hungriest little guy.
The cute faces and chubby bodies make snacking on the bears fun, too. I was so thankful I'd grabbed a few boxes for the trip.
And, now through September 29th, you can win one of fourteen Walmart gift cards so you and your little snackers can run on over to the snack aisle and load up on TEDDY SOFT BAKED Filled Snacks (or whatever else you love snacking on). Just enter below — and come back to tell me what you think!
Nabisco Snacktime Sweepstakes
I-C will randomly select 14 winners from all program entries and will facilitate fulfillment of the winning prizes.
Colleen is an explorer, tinkerer, educator, writer, creator, and a passionate advocate for the needs of gifted and twice-exceptional children. She has a B.S. in elementary education, a M.Ed. in gifted studies, is a sought-after national speaker and educational consultant, and is the founder of the popular blog and podcast Raising Lifelong Learners, as well as Raising Poppies, a community of support for parents of gifted children. She lives in northeast Ohio with her four bright and quirky kiddos, patient husband, and ever-changing collection of small reptiles, mammals, and insects.
Latest posts by Colleen Kessler