Do your kids love bugs? If so, then you need to get your hands on these books for insect lovers. Believe it or not, these slippery, crawling, and inching bugs give kids the opportunity to learn through digging in the dirt and overturning rocks. It gives them a way to explore and learn with very little to no help from parents. Wiggly worms and squirmy bugs are a ton of fun…. even if you need to get past the ew factor first!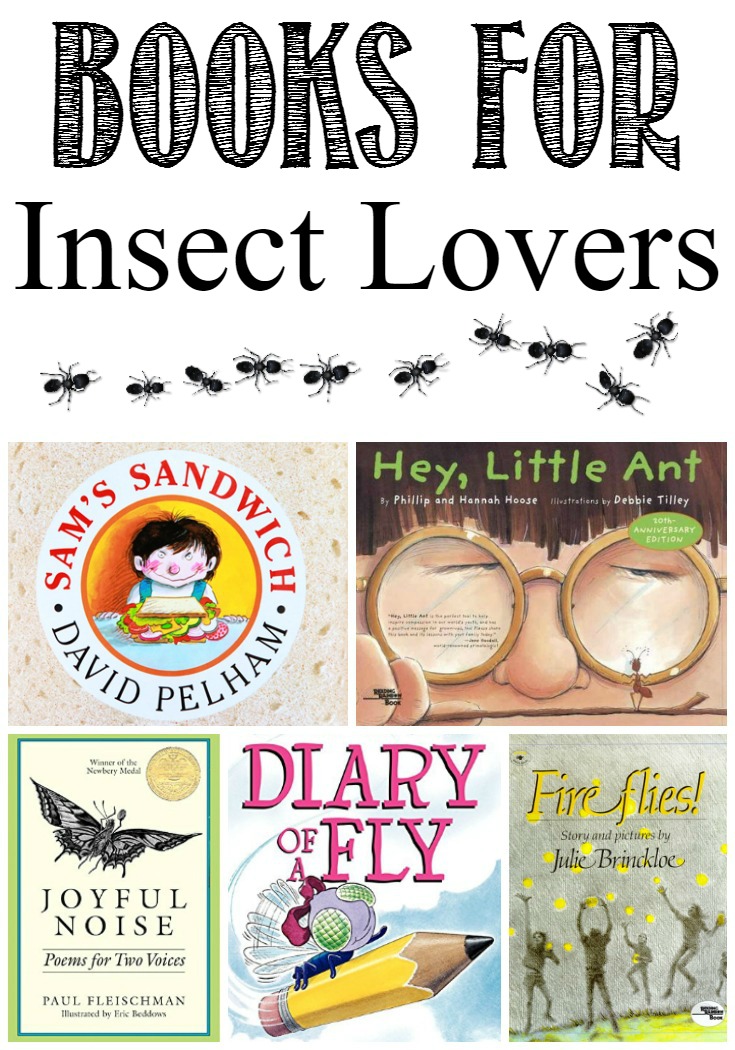 One way to do that is through my newly released book, 100 Backyard Activities That Are the Dirtiest, Coolest, Creepy-Crawliest Ever! It is full of ideas that foster a love for learning all while being outdoors. The activities might have parents squirming a bit, but the kids will have a ton of fun all while learning about science.
Insect Books for Tiny Tots
Builder Bugs: There is an entire series based on these adorable cartoon bugs. Although you will not find any bug facts in these pop-up books, what you will find are some funny stories that tiny tots will love to hear. Some other books in this series include Alpha Bugs and Bedtime Bugs.
Bugs Galore: Younger kids will enjoy this silly tale of bugs that come in a variety of shapes, sizes, and colors.
The Very Hungry Caterpillar: This classic book is a must have in your home library. The colorful illustrations explain how a caterpillar transforms into a beautiful butterfly.
The Snail and the Whale: How can such a small snail help his whale friend? In this heartwarming story kids will learn just how much they can help, even if they are as small as a whale.
Insect Books for School Grade Kiddos
Diary of a Fly: Being a fly is tough work! Especially when all you want to be is a super hero. And why shouldn't a fly be a hero? After all, they can fly and walk on walls. Don't miss out on the other silly books in this collection including Diary of a Spider and Diary of a Worm. Looking at life through the eyes of bugs can be very interesting.
Hey, Little Ant: This book will give kids a reason to stop stepping on bugs… even the smallest of bugs like an ant. A great story that helps kids look at life from other perspectives.
Fireflies: Find out why the boy in this story decided to let all of the fireflies he caught fly free even though he loved to watch them light up.
The Magic School Bus Inside a Beehive: Ms. Frizz is here to show us how bees make their homes, eat, and live. Take an adventure on the magic school bus to learn everything you need to know about bees.
Sam's Sandwich: Follow along as Sam makes a sandwich for his sister. See if you can guess what the ingredients are by coming up with a rhyming word to match the story. This book for insect lovers will provide a few giggles amongst the kids while leave you wondering what surprises will come with each turning page.
Two Bad Ants: Discover just how much trouble these bugs can get into while poking around the kitchen.
Ultimate Bugopedia: Nat Geo released this incredible encyclopedia of bugs that is full of facts, names, and so much more. It is a great resource to have for those fact seekers in the family.
Joyful Noise: This book of bug poetry is meant for two readers to read aloud. It is a unique way to get kids to love poetry.
Charlotte's Web: Let this classic become one of your family favorites by reading it aloud with the entire family. Kids of every age group love hearing about the story of Charlotte and how she saved a pig.
Insect Habitats
Another fun way to help kids learn about bugs is to observe them inside of bug habitats. Here are a few of our favorites.
Butterfly House: Watch caterpillars turn into butterflies! The life cycle of these little critters amazes everyone.
Bug Podz: Build your very own home for insects. Perfect way to get an upclose look at small bugs.
Ant Farm: Ants have incredible digging skills. Take a look up close and how they get the job done with an ant farm.
These books for insect lovers will help anyone become a fan of all the bugs out there. Did your favorite books for insect lovers make the list? Feel free to share your favorites with everyone in the comments! Happy bug hunting!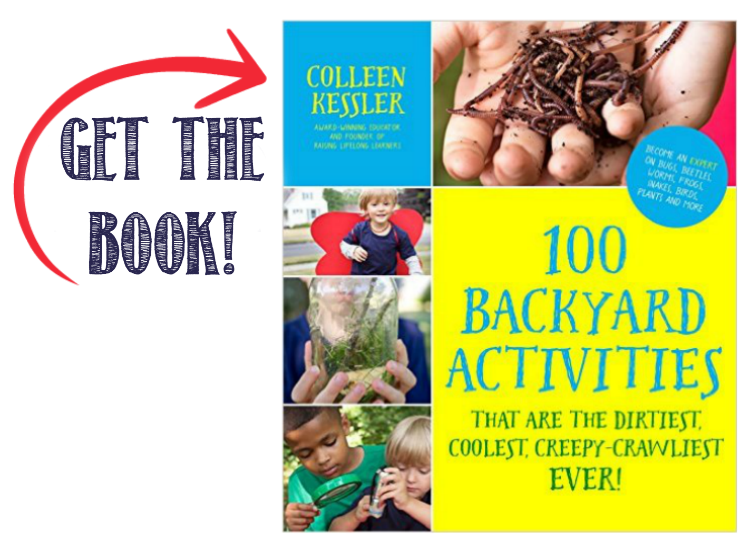 More Themed Book Lists You'll Love: