RLL #70: More Than Enough with Kara Anderson
Ever feel overwhelmed or scared that you just might not be doing enough in your homeschool? Not seeing those Instagram families in your own home? Feeling a little drained by those wonderful but intense learners?
In today's podcast, Colleen speaks with Kara Anderson about her new book, More Than Enough: Grow Your Confidence, Banish Burnout and Love Your Homeschool Life. You'll find that these two friends have a lot to say about how you aren't alone and there are plenty of ways to feel stronger and more encouraged. You CAN take care of yourself while meeting the needs of the kiddos in your homeschool!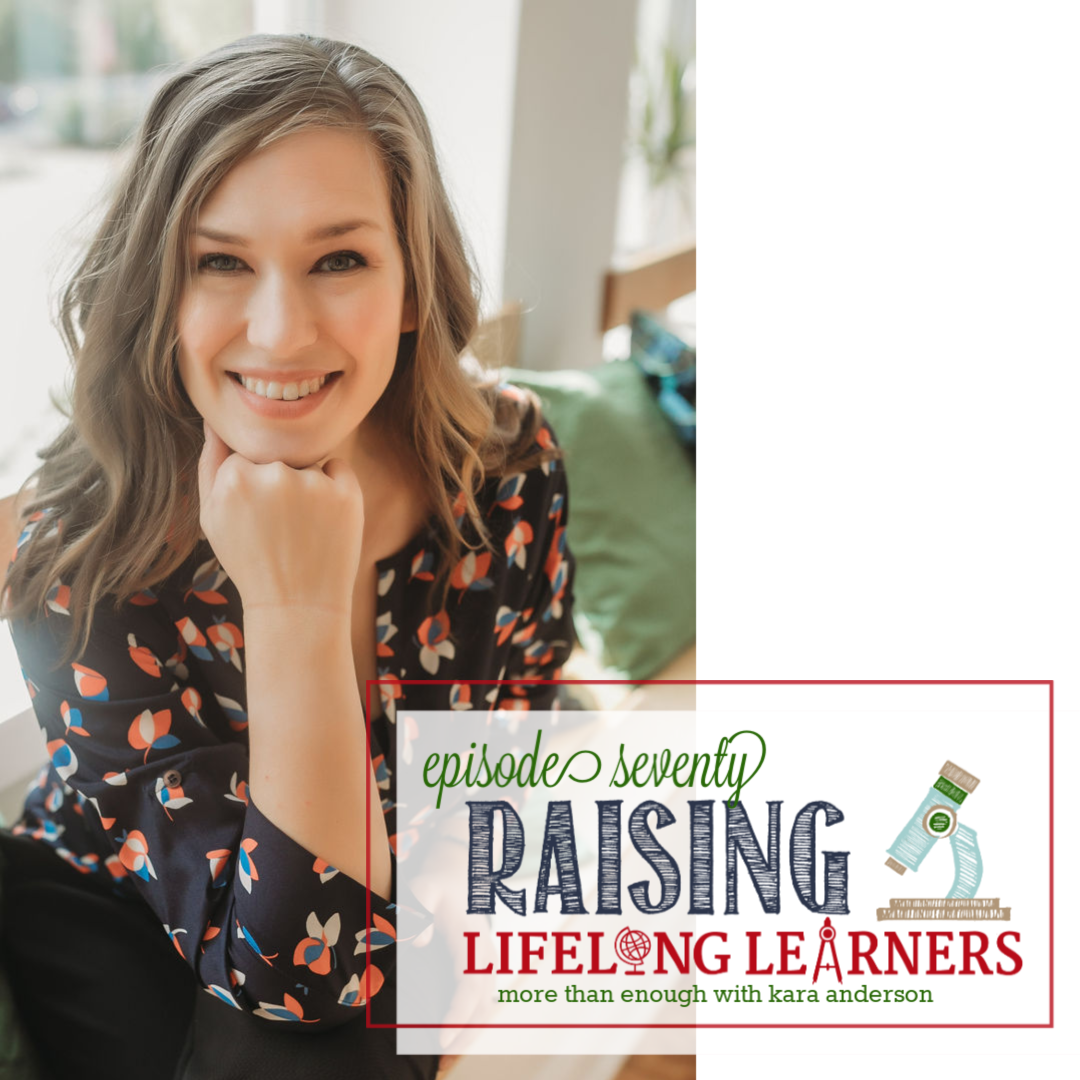 Links and Resources from Today's Show:
Leave a Rating or Review
Doing so helps me get the word out about the podcast. iTunes bases their search results on positive ratings, so it really does help — and it's easy!
Click THIS link to go to the podcast main page.
Click on View in iTunes under the podcast cover artwork.
Once your iTunes has launched and you are on the podcast page, click on Ratings and Review under the podcast name. There you can leave either or both! Thanks so much.
Want to record your own question, comment, or have your kids tell us what they LOVE to learn about? Click below and start recording!