RLL #83: [Audioblog] Socialization and Your Gifted or Intense Child
As homeschooling parents of these intense, quirky, brilliant kiddos, we are often asked about socialization. It doesn't seem much of a problem when these kiddos are constantly sharing their latest discovery or talking about subjects of interest at length with us, and overall getting along just fine with us here at home. Where it can sometimes be a problem is in outside social situations, where all those strengths can push kids, and even their parents, away from our gifted and intense kids.
Today on the podcast, listen as Colleen shares an audioblog — an article that first appeared on the site — detailing how we can help our gifted and intense kids socialize better.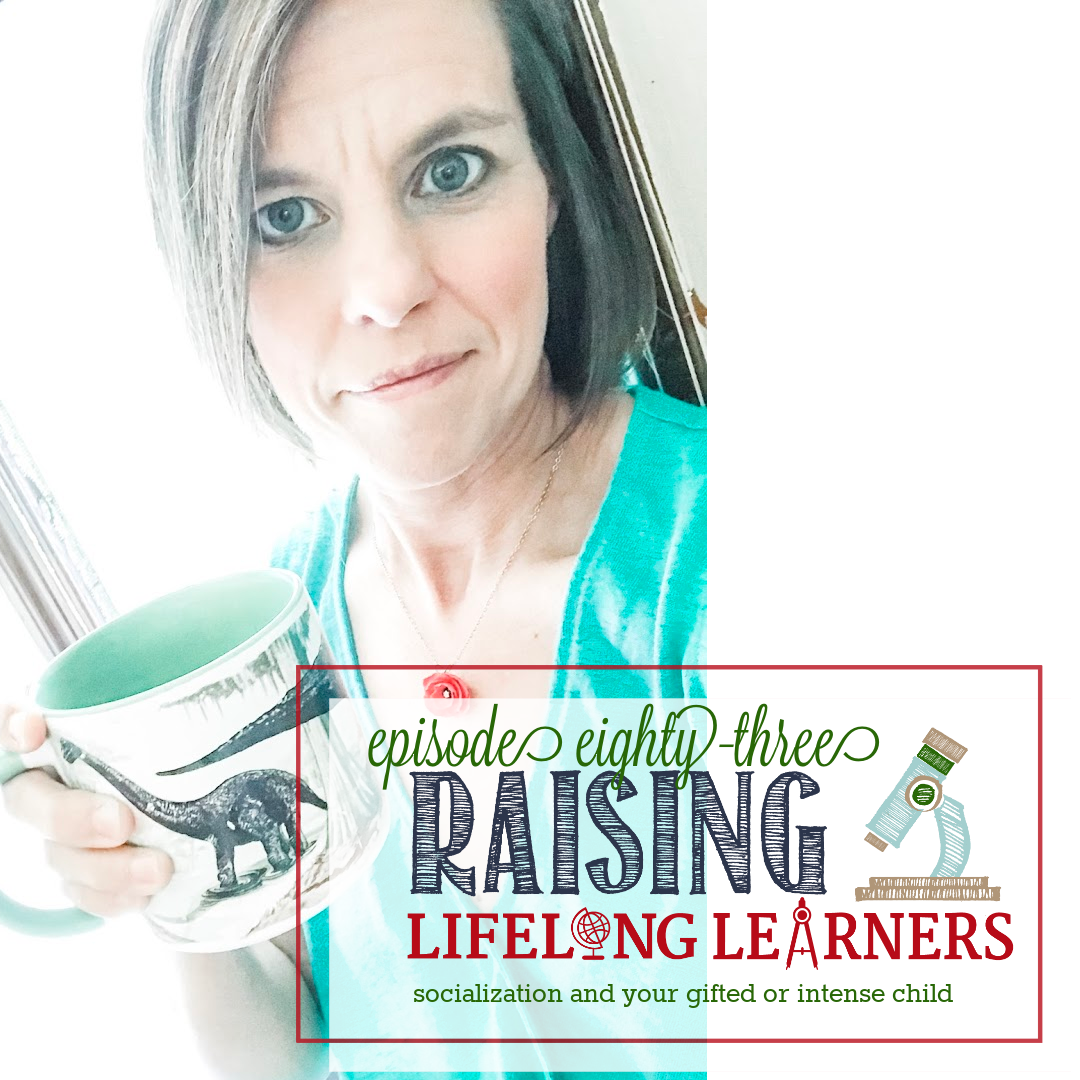 Links and Resources from Today's Show:
end
Leave a Rating or Review
Doing so helps me get the word out about the podcast. iTunes bases their search results on positive ratings, so it really does help — and it's easy!
Click THIS link to go to the podcast main page.
Click on View in iTunes under the podcast cover artwork.
Once your iTunes has launched and you are on the podcast page, click on Ratings and Review under the podcast name. There you can leave either or both! Thanks so much.
Want to record your own question, comment, or have your kids tell us what they LOVE to learn about? Click below and start recording!