Foster the love kids have for plants by reading these fantastic books for plant lovers. You will learn about sunflowers, corn, and even meat eating plants!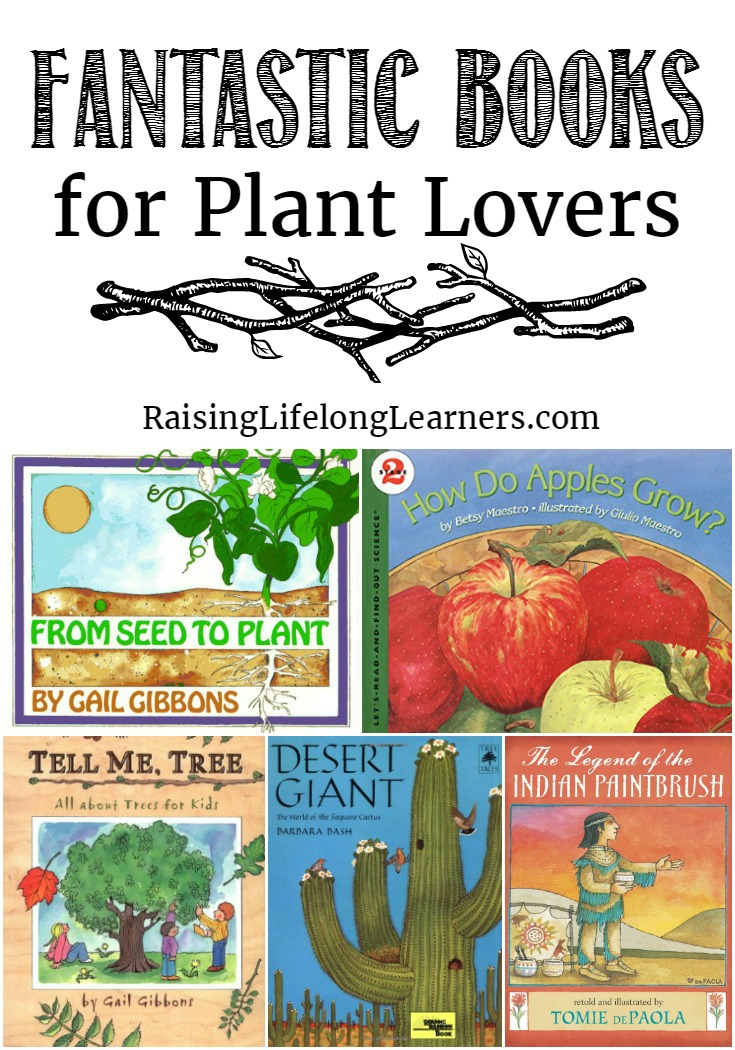 By the time you devour these beloved books everyone will be ready to start growing all kinds of different plants.
Fantastic Books for Plant Lovers
From Seed to Plant: Discover how a seed turns into a plant with easy to follow informative descriptions of the entire growth process.
Tell Me, Tree: This book has everything you need to know about trees from their bark, fruit, leaves, and more.
My Sunflower: Have you ever watched a sunflower grow? These flowers grow from a small seed to gigantic flowers in no time at all. This pop-up book gives kids a colorful view of a sunflower's life cycle.
Sunflower House: A sweet story about a boy who plants sunflower seeds that grow into a sunflower house. Along with his friends, the kids play inside of the house all summer long.
Corn: Another wonderful plant to explore, corn. This book is great because not only does it talk about how corn grows it taps into the history of corn.
How Do Apples Grow?: Even though the apple tree may not officially be a plant, it is still a very interesting subject for kids to learn about. This book breaks down cycle of an apple tree and how apples grow.
Predator Plants: Carnivorous plants are some of the most incredible and interesting plants out there. Kids are always drawn to these meat eating plants. This book gives us all the gross and exciting facts about predator plants.
Plants That Never Ever Bloom: Can you name plants that never bloom? Seaweed and mushrooms fall into this category. Read the book to find out all about how these plants grow.
The Empty Pot: This story is about an Emperor who challenges the children in his village to grow a plant from seeds that he passes out. When one village boy tries to grow his seed, he has nothing to show for it but an empty pot. A great story about the struggle of making something grow and honesty.
The Legend of the Indian Paintbrush: The lovely plant, Indian Paintbrush, also comes with an amazing legend. Learn all about it in this colorful storybook.
Growing Vegetable Soup: Follow along as a dad teaches his kids how to grow and cook vegetable soup! This would be a great book to start your gardening journey with your kids.
A Fruit Is a Suitcase for Seeds: This book has a pretty simple way of explaining how a seed is kept safe inside of a fruit by using it as a suitcase.
Desert Giant: Learn about the life of a cactus in this book. You would think that they live a lonely life out in the hot desert, but  you would be surprised at how many desert animals call the cactus home.
While you are out enjoying all the benefits of plants, don't forget about my newest book, 100 Backyard Activities That Are the Dirtiest, Coolest, Creepy-Crawliest Ever! where you will learn how to turn your backyard into a hands on museum.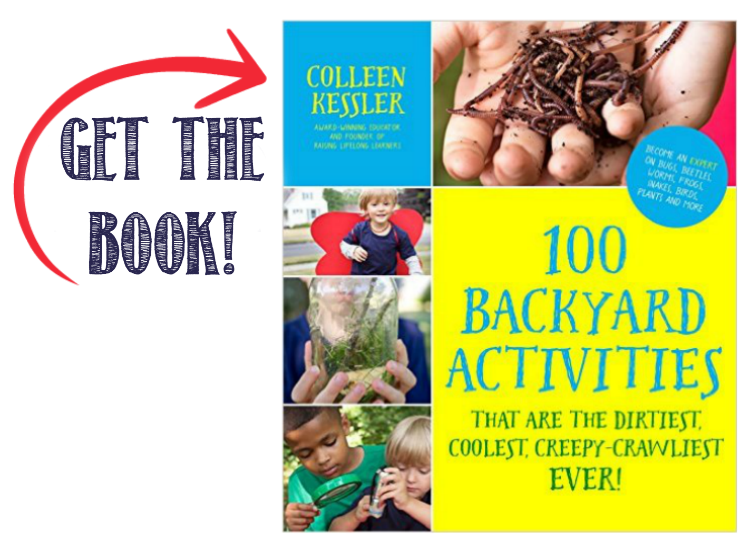 What types of plants will you grow in your garden this year thanks to these fantastic books for plant lovers? Did your favorites make our list? If not, share them with us in the comments. Happy growing!
More Great Booklists