Homeschooling with Netflix | History Documentaries
We love Netflix, and use it to supplement our kids' learning often. It's been used to help teach character, early learning skills, and for fun. Some of my favorite things to stream, though, are science and history documentaries.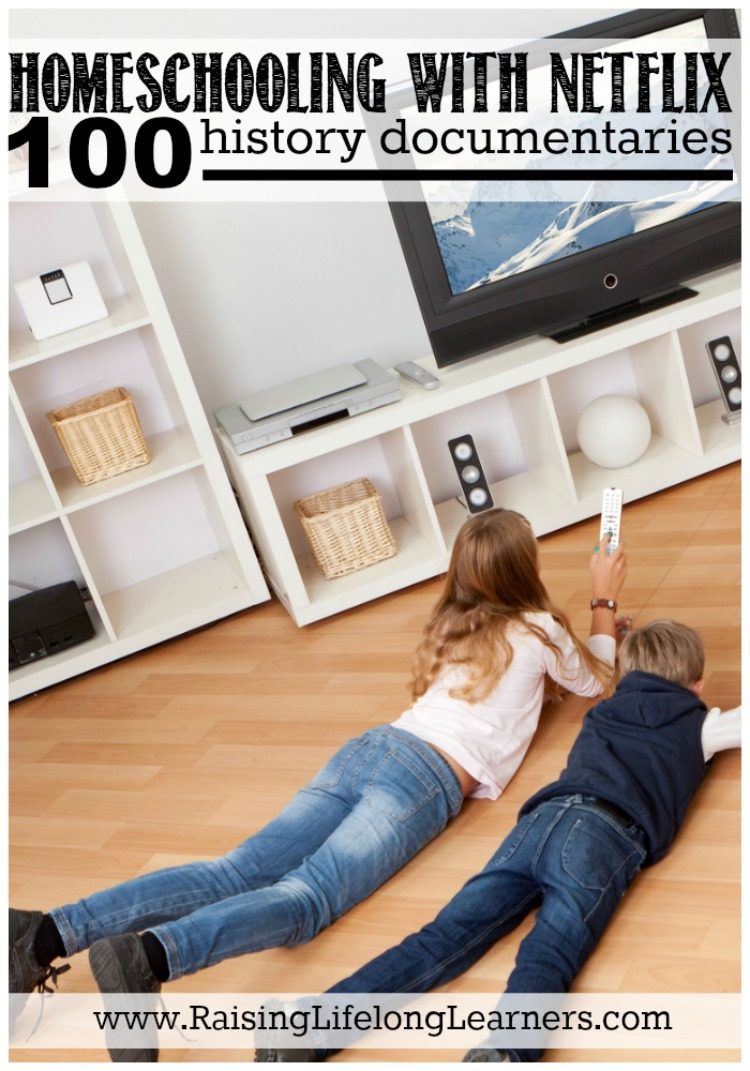 History documentaries give us a chance to dive deeper into historical events from various perspectives. To keep track of what the kids learn while watching documentaries on Netflix, I go through the member section of NotebookingPages.com and print the great open-ended pages that they offer.
Are you looking to add some history documentaries to your homeschool? Here are 100 titles worth checking out (note: I've collected as many history documentaries as I could find in order to curate a comprehensive list, but you need to use your own judgment as to which are appropriate for your own family):
Did I miss any that you know and love? Tell me about your homeschooling with Netflix. Do you stream shows in your homeschool? What is your favorite ways to use streaming video to enhance learning?
More About Homeschooling with Netflix: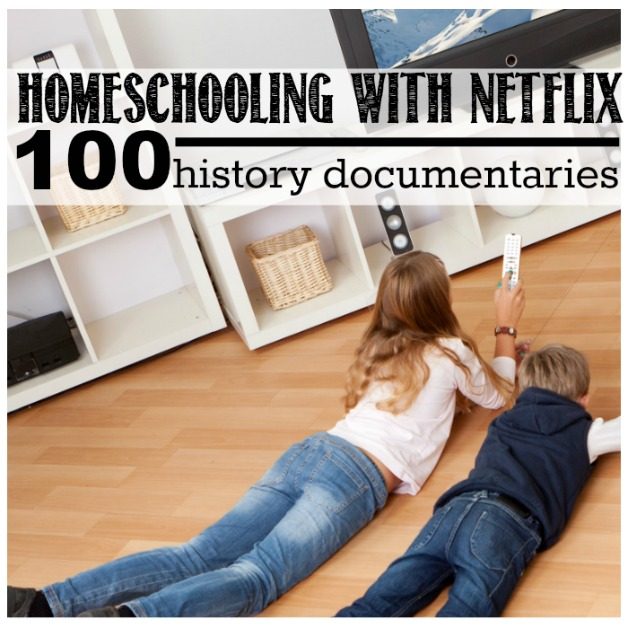 I am part of the Netflix #StreamTeam which means in exchange for writing about how much we love it (because we do and have subscribed for over a decade), we get a complimentary subscription and surprises in the mail from time to time.